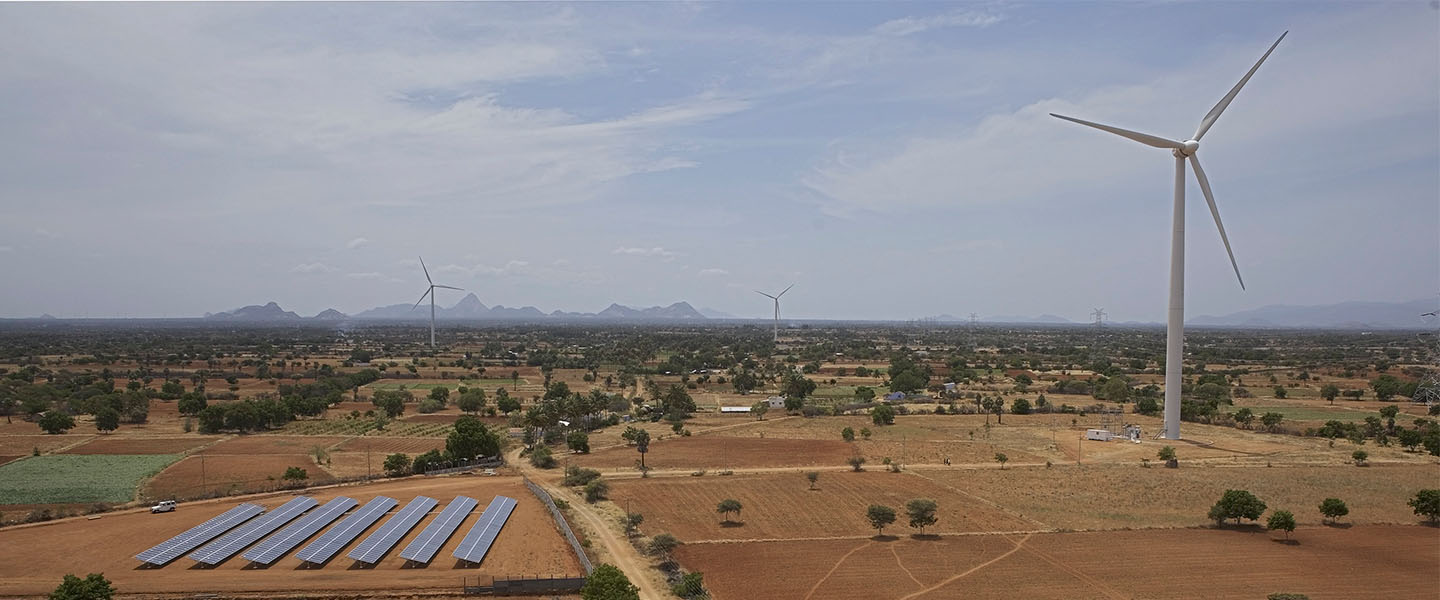 Hybrid Regen India
Tamilnadu, India
Utility
In collaboration with ReGen Power Tech, this project was installed in a MW class wind-solar park located at Vagarai, Tamil Nadu, India. It is the first of its kind project in India. 200kWp of Trina DuoMax TSM310PEG14 (frameless, double layer glass) modules are added to 1500kW of ReGen's wind turbine (V87) already installed and operating at the site. In this project, the PV panels are connected to operate at a string voltage of 1500VDC, which is a unique feature of this hybrid design. This saves cost of DC cabling and number of string boxes.
Want to find out how Trina Solar can help you?
Get in touch with us today and start shaping your solar future.
Contact Us