18/07/18
Business of Solar,Industry News,Responsible Earth,Trina Success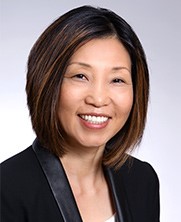 As we reach the halfway point of 2018, we want to share some important updates on the evolving market for solar photovoltaic (PV) panels, along with how Trina Solar is positioning itself for success within this changing landscape. In last week's AD/CVD announcement, Trina was given the lowest AD/CVD rate amongst all participants, we're globally launching new and exciting products like TrinaPro, and we're expediting the re-launch of the next phase of Trina thru an IPO on the Shanghai Stock Exchange. Trina will continue to be your source for the highest quality products and services in the US via our US team with an un-interrupted 10+ year presence in the US market.

Our continued commitment to the U.S. market
In recent months, US tariffs on solar modules under Section 201, Chinese FIT program reductions combined with various international tariff trade spats have caused significant disruption to the international trade of solar PV panels. These shifts have affected panel price and market demand, forcing suppliers to recalibrate their strategies and focus on markets offering sustainable opportunities.

Trina Solar remains committed to the U.S. market despite the ongoing regulatory changes (AD/CVD, Section 201 and Section 301 investigations). Last week's final ruling on the 4th review period (covering goods imported in 2016) of the Department of Commerce ("DOC") anti-dumping/countervailing duties (AD/CVD) investigation significantly reduced the DOC preliminary combined rate of 72% to a more accurate 27% combined rate in line with Trina's historical annual results (23.75%; 30.61%; and 25.14% ). Other Chinese manufacturers have similar percentage rates. Trina's consistent performance in obtaining similar results since the DOC case began in 2012 emphasizes the stability and predictability of Trina Solar's operational and financial performance in the US market. Trina Solar is financially the same and as healthy as ever as we prepare for the next phase of Trina Solar thru an IPO on the Shanghai Stock Market.

TrinaPro : An all-in-one smart energy solution
TrinaPro is the first smart PV solution with an optimized combination of Trina Solar's industry-leading solar modules, state-of-the-art solar tracker systems, and world-class inverters. As a value-added solution, TrinaPro is optimally engineered with premium components, system integration and smart asset management. TrinaPro is the best energy solution in the industry for the highest yields and production of energy. Some differentiated features include:

• Advanced Module Solutions: Trina Solar has invested in bifacial modules and half-cut cell technology to bring the highest utility module wattages in the industry – which are approaching 400w modules
• Energy Production Guarantee: We will engineer the system to achieve the lowest LCOE and guarantee the energy production based on the needs of the project
• All-inclusive Warranty: Trina Solar will wrap all warranties together and give the option for extended warranties that gives peace of mind to customers for the life of the system
• O&M Program: Trina Solar has partnered with the top O&M companies to provide the turn-key service to our customers.

TrinaPro delivers consistency and convenience with every project. In addition to high-quality components and implementation, we also provide account management and comprehensive engineering and quotation processes. Our services prioritize savings and efficiency for project development processes.

Trina, Nclave and the move toward Trina 3.0
In May 2018, we completed our acquisition of Nclave Renewables. Based in Spain, Nclave is the world's leading manufacturer of solar tracking systems, which are essential in mitigating the amount of energy lost due to the changing position of the sun in the sky as well as seasonal fluctuations. A high-quality single-axis tracker can boost solar PV system performance by 25 to 35 percent, according to EnergySage.

Nclave offers a wider range of products than any of its competitors in the fixed structure and solar PV tracker spaces. With 12 years of industry experience and more than 2.5 Gigawatts of deployments worldwide, Nclave will be a valuable addition to Trina Solar. Expect deep integration of Nclave trackers and designs into Trina solutions.

Moreover, the Nclave acquisition marks an important turning point for Trina as we move into our Trina 3.0 phase. We began in 1997 with a focus on module production, then transitioned into system integration and downstream project development. Now we are transforming into a global provider of alternative and renewable energy solutions that work within the emerging Internet of Things.

At Trina Solar, we're not slowing down. We're focused on delivering smart energy solutions across the globe and hope you will join us on this journey.
Sincerely,


Jing Tian
President
Trina Solar
Smart Energy Solutions
delivered straight to your inbox