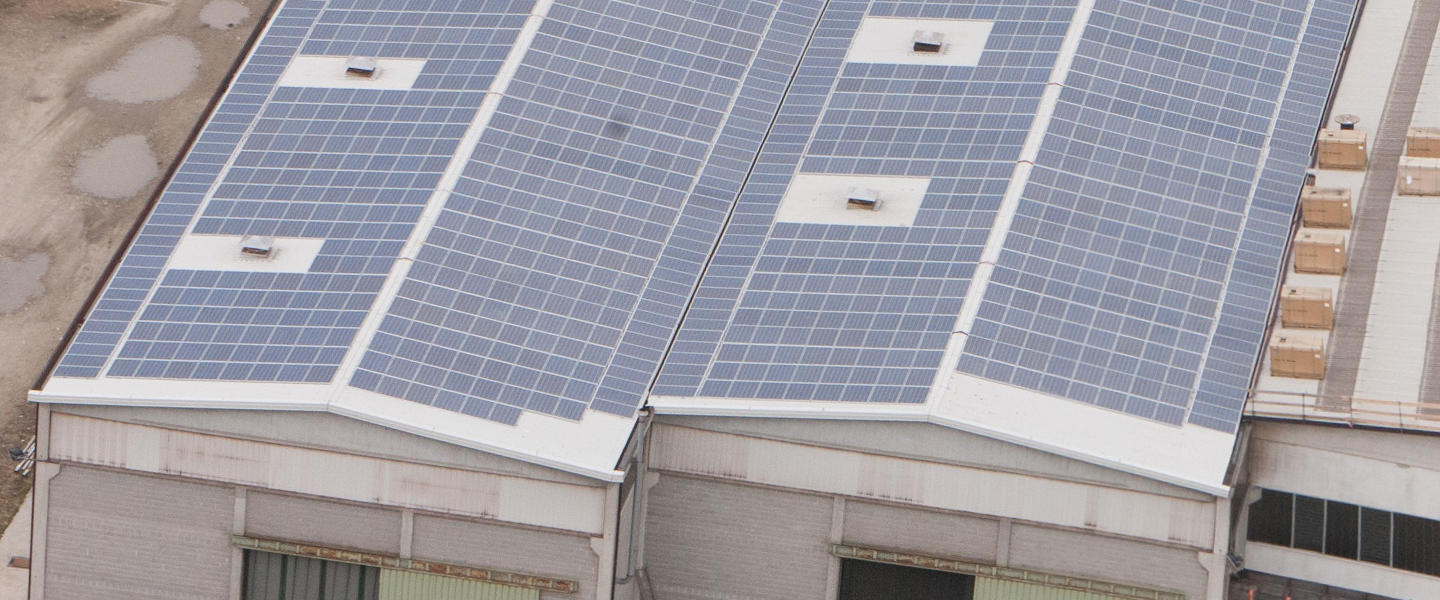 Delta Ravano
Cuneo, Piamonte, Italy
Commercial
The Delta Ravano system, realized by Ravano Green Power in Cuneo, consists of the installation of panels on the four pitches of a warehouse rooftop giving an installed power of 1 MW.
The components used guarantee high yields and the elimination of the integrated transformer gives an increase in performance without requiring any further conversion. Because of their quality, adaptability and versatility Trina Solar modules were chosen to supply the structure's electricity. Ravano Green Power chose the Trina Solar modules for their structured strength which together with the use of the SMA Sunny Central 500 inverter led to quick installation with no need for further structural modifications. In all 3960 modules have been mounted (in compliance with fire regulations) on a sheet metal and mineral wool roof of 6700 square meters.
It is expected to produce 112900 kWh annually and will register a saving of 598 tonnes of CO2. The TSM-PC05 polycrystalline module can withstand a snow load of up to 2400 Pa, conforms to international quality standards and is certified by independent certification agencies. Offering maximum efficiency of 15% and a peak power of up to 245 W, it has a 25-year linear performance guarantee.
Want to find out how Trina Solar can help you?
Get in touch with us today and start shaping your solar future.
Contact Us