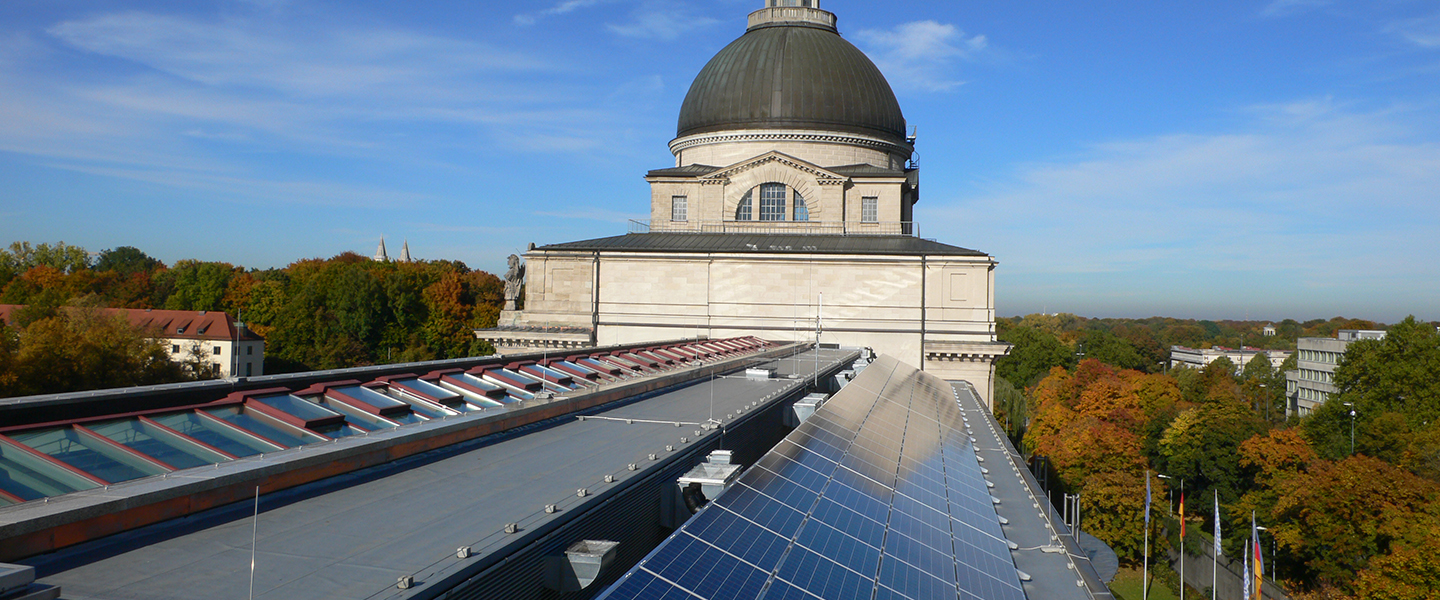 Bayerische Staatskanzlei (Bavarian State Chancellery)
Munich, Germany
Commercial
The solar power (PV) system erected in November 2012 on the roof of the Bavarian State Chancellery proves that modern solar systems can also be profitably operated on listed buildings.
The system consists of 296 Trina solar modules of the type TSM-PC05, each of which can achieve a power of 245 W and demonstrates above-average efficiency even when light is poor. On a roof surface of 800 m2, the system generates around 70 MWh of solar power per year. This is used directly at the Chancellery, making it a shining example for other state institutions. In addition, the modules can withstand high snow loads of up to 500 kg/m2 and have a range of further certifications. OneSolar International, a project developer for PV systems and a solar project wholesaler, installed the system on the listed building.
As this example shows, photovoltaics remain an attractive solution for energy supply, even for public buildings. In collaboration with the responsible authorities, an increasing number of solutions that successfully reconcile traditional building stock with the latest energy supply methods have been created in recent years - as in the case of this example.
Want to find out how Trina Solar can help you?
Get in touch with us today and start shaping your solar future.
Contact Us