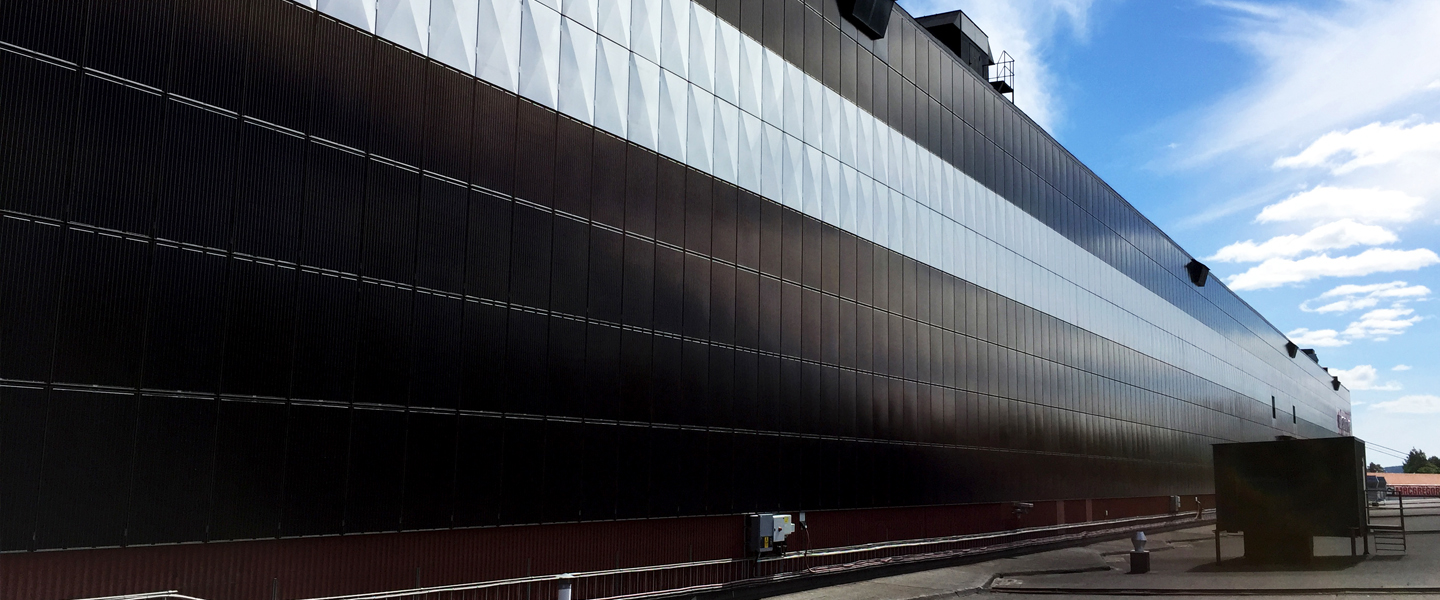 BAE Sweden
Sweden
Commercial
In order to realize the task of replacing the aging façade at its main facility in Örnsköldsvik, and at the same time create a system to save on power costs by using renewable energy sources, BAE Systems Hägglunds partnered with Trina Solar, Selga (part of the Rexel group) and engineering firm Goodtech.
Selga offered the integrated façade and PV installation idea and Trina Solar provided the forward-thinking, functional in terms of power yield yet aesthetically pleasing solution. A full review of the facility was included and Trina Solar's Honey M technology was employed to maximize yield even in low-light conditions.As well as improving the external appearance the project enabled BAE to make changes to the way it powers its facilities. The projected annual output of 312 MWh, consumed on site, will reduce reliance on non-renewable sources.
Recent additions to the Honey series, the monocrystalline DC05A.05 Honey M Black and the DC05A.05 (ll) Honey M Plus Black have the benefit of Passivated Emitter and Rear Cell (PERC) technology. This offers an average cell efficiency of up to 17.7% giving more energy and better performance. The advanced 5-busbar technology provides series resistance, increased cell-to-module ration and enhanced reliability.
Want to find out how Trina Solar can help you?
Get in touch with us today and start shaping your solar future.
Contact Us