It's no secret that solar PV installations, whether for residential, commercial or utility-scale use, are a long-term investment. But what might be a little less apparent is that because of this, purchasing solar modules should involve more than a simple one-time transaction.
This means it's important for solar project developers to partner with a solar company that provides a wide range of lasting benefits, including unparalleled professional and efficient service. These services can potentially help solar projects achieve optimized results throughout the manufacturing, installation and O&M stages. Only with optimized results at each stage of project development can stakeholders hope to obtain a faster return on their investment.
The challenge of solar system soft costs
In addition to the hardware needed for a solar PV installation, such as the modules and balance of system components, non-hardware factors also play a big role. Otherwise known as soft costs, these factors account for crucial aspects of a solar installation, such as installation labor, permit approval and grid interconnection. A new solar system's total price tag mainly comes from soft costs.
While the PV modules and components come at a set price, soft costs for solar PV installations can increase over time under poor project management. Information gaps, preventing decision making and job completion, are often some of the biggest drivers of soft costs for solar PV projects.
Thankfully, though, solar soft costs have declined 40 percent overall across the industry between 2008 and 2016 in some markets. During this time period, the industry has leveraged improved foundational research, data and analysis to create new methods and approaches to inform solar installation activities.
Furthermore, employee training has been another factor in the drop in solar soft costs. A technically skilled workforce can avoid many of the drawbacks and mistakes associated with soft costs. More employee training and certification opportunities will be necessary to continue growing the current and next generation of engineers, technicians and solar project developers.
TrinaPro's services help offset soft costs
TrinaPro provides solar projects with more than just world-class solar modules. As a one-stop solar shop, TrinaPro guides solar PV installations from start to finish and beyond, ensuring that all aspects of the project come together on time.
Project developers who partner with TrinaPro gain an experienced project manager to handle the delivery and project schedules while also coordinating parts suppliers. This streamlined approach helps improve delivery guarantees and reduce gaps in information sharing and decision making.
Meanwhile, Trina Solar's on-site project management services, construction management services and equipment commissioning services far exceed the current industry standards.
These professional services act as critical differentiators for project developers who want to make solar PV installations as seamless and cost effective as possible. With professional services set up like Trina Solar's, project developers have the tools and resources at their disposal to not only keep soft costs from rising, but even potentially lower them.
Trina Solar's global service reach
Trina Solar's commitment to outstanding customer service isn't limited to a single location. In addition to building an international supply chain, Trina Solar has also invested in global service reach. This includes headquarters and several regional service centers around the globe with more than 30 third-party service sites to serve customers.
This global reach, along with Trina Solar's professional and efficient services, help solar project developers achieve their goals and potentially even reduce soft costs.
Smart Energy Solutions
delivered straight to your inbox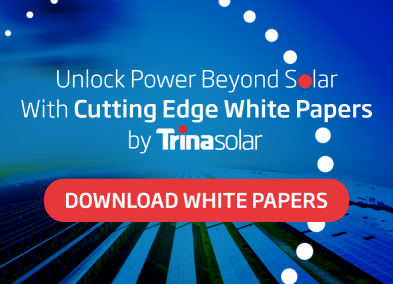 Visit us at the following events in 2023