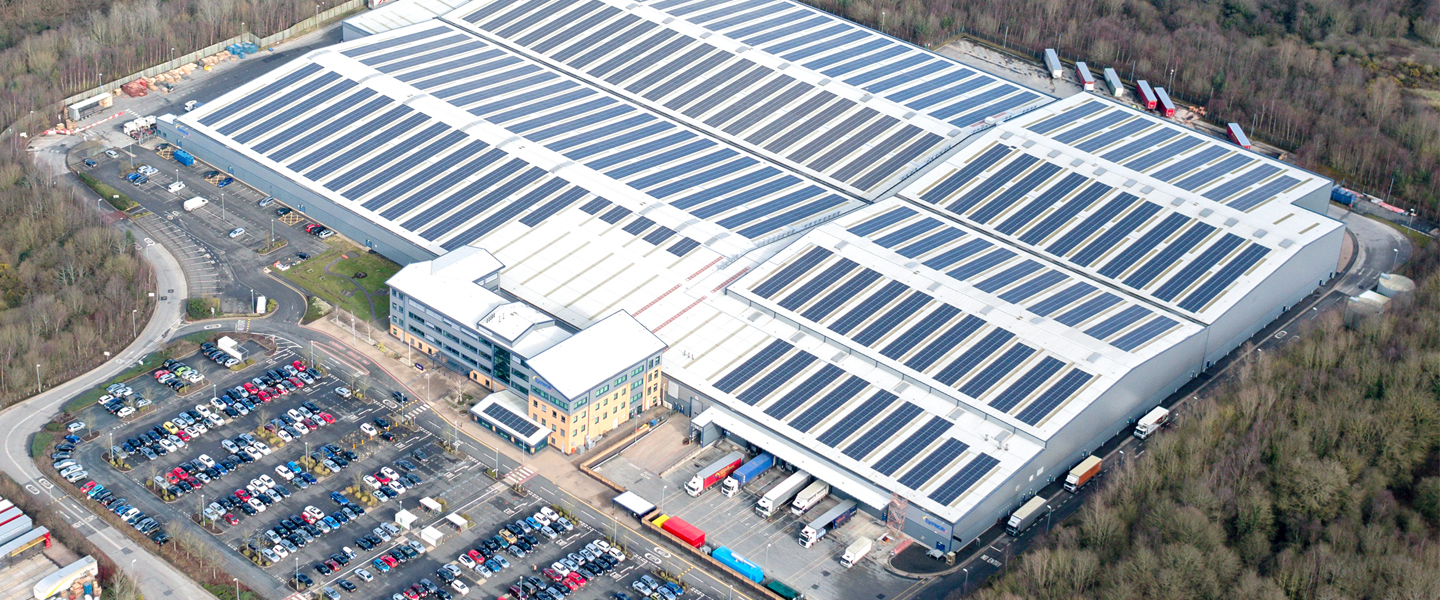 Lyreco National Distribution Centre
Telford, UK
Commercial
Global workplace supplies provider Lyreco partnered with UK-based commercial installer EvoEnergy in order to realize its vision of creating a large-scale PV installation. Bearing in mind Lyreco's commitment to a green energy strategy and the need for a module manufacturer of international renown, EvoEnergy chose Trina Solar as its manufacturing partner.
Having expertise in managing large-scale projects, Trina Solar provided 13860 275 W monocrystalline Honey M panels covering the area of 7.5 football pitches. The project is the UK's second largest rooftop installation on a single building and one of only five in the UK to exceed an annual output of 3.2 GWh.
Funded through a power purchase agreement through Guinness Asset Management the installation is set to cut annual carbon emissions by 1700 tonnes and save more than £53,000 a year. This demonstrates how Trina Solar can deliver the required results regardless of the size of a project. The monocrystalline DC05A-08 (ll) Honey M Plus module has the addition of the Passivated Emitter and Rear Cell (PERC) technology. It offers an average cell efficiency of up to 18%, improving energy production and performance, even in low-light conditions. It also has the added advantages of advanced 5-busbar technology.
Want to find out how Trina Solar can help you?
Get in touch with us today and start shaping your solar future.
Contact Us