21/08/24
Business of Solar
Floating solar is growing in popularity, especially among land scarce countries or nations with large bodies of water, as there are some unique benefits.
The island nation of Singapore, with a land mass of only 728m2, has just opened the 60MWp Sembcorp Tengeh Floating Solar Farm on Tengeh Reservoir, one of the country's 17 reservoirs. Singapore also plans to complete floating solar farms at Bedok and Lower Seletar reservoirs by the end of 2021.
The 60MWp floating solar farm at Tengeh Reservoir uses 122,000 Trina Solar Vertex modules mounted on floating pontoons. Each of these modules, model DEG18MC.20(II), has power output of up to 505W.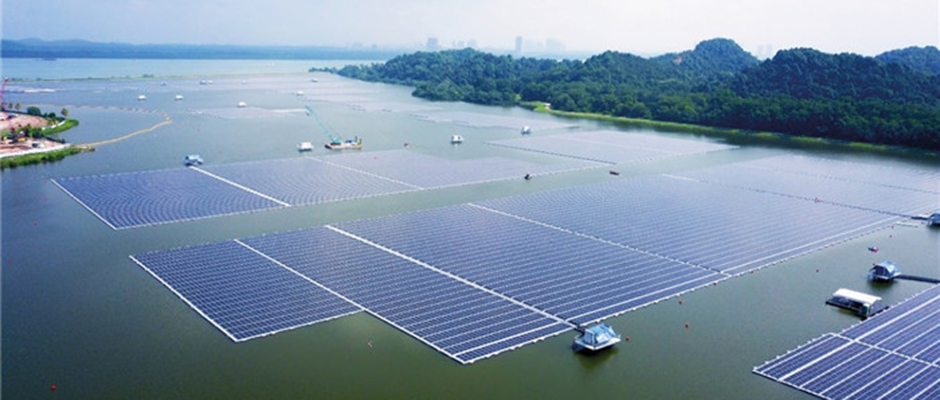 60MWp Sembcorp Tengeh floating solar farm in Singapore
(Image: Sembcorp Industries)
Trina Solar's Vertex series uses larger size solar cells, 210mm in diameter, the new standard in the global PV industry. Trina Solar Vertex modules – that incorporate large-size silicon wafers and leading technologies – deliver high power capacity, high efficiency, high reliability and high-power generation.
Vertex modules, which can achieve 21% efficiency, utilize technologies, such as: multi-busbar for increased light absorption, high density encapsulation to reduce the space between each cell, and non-destructive cutting to create the one-third cut cells. The latter creates ultra-smooth edges and means the one-third cut cells have similar mechanical loading as non-cut cells. The double glass platform is proven to be highly reliable and comes with a 30-year power warranty. The double-glass also helps to withstand hot and humid environment conditions. All these factors explain why Trina Vertex modules have been chosen for floating projects globally.
Trina Solar was well-placed to provide the panels for the Tengeh project because it has already provided modules for several other floating solar projects including the 130MW Yingshang floating solar farm in China's Anhui province and the 50MW Dam Tra O floating solar plant commissioned last year in Vietnam. The latter uses the same Vertex series model, DEG18MC.20(II), as Singapore's Sembcorp Tengeh Floating Solar Farm.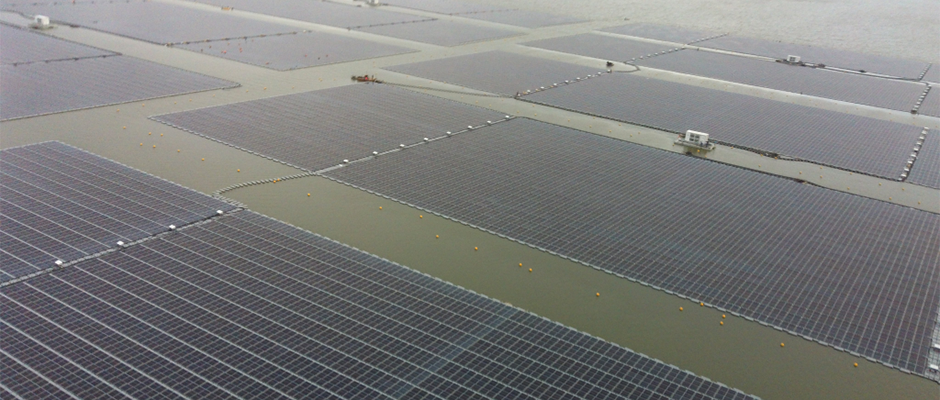 50MW Dam Tra O floating solar plant in Binh Dinh Province, Vietnam
Prior to this deployment, Singapore's national water agency, the Public Utilities Board (PUB), launched a 1 MWp testbed in 2016 at the Tengeh Reservoir to do environmental studies including studying the effects of floating solar farms. The results showed no observable impact on the reservoir's water quality and biodiversity.
Floating solar farms can sometimes be cheaper to develop, as there is lower land cost and often less land preparation needed like clearing of vegetation, building trenches or piling work. With advanced performance monitoring in place, the operational and maintenance (O&M) cost can be similar to an on-land solar project.
The biggest benefit of floating solar is that solar modules mounted above water perform better. The water helps to keep the modules cool. Solar modules operate less efficiently in very high temperature conditions, because high temperature reduces power output.
Floating solar systems are far less prevalent in the world, as compared to ground-mounted or rooftop systems, due to more stringent site condition requirements. But it is gaining popularity with new technologies developed, making floating solar a feasible solution.
Smart Energy Solutions
delivered straight to your inbox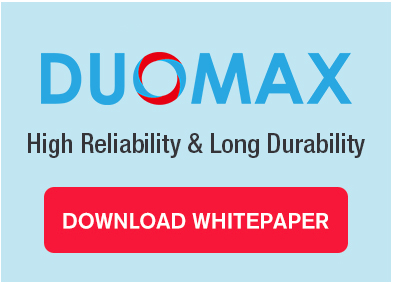 Visit us at the following events in 2023