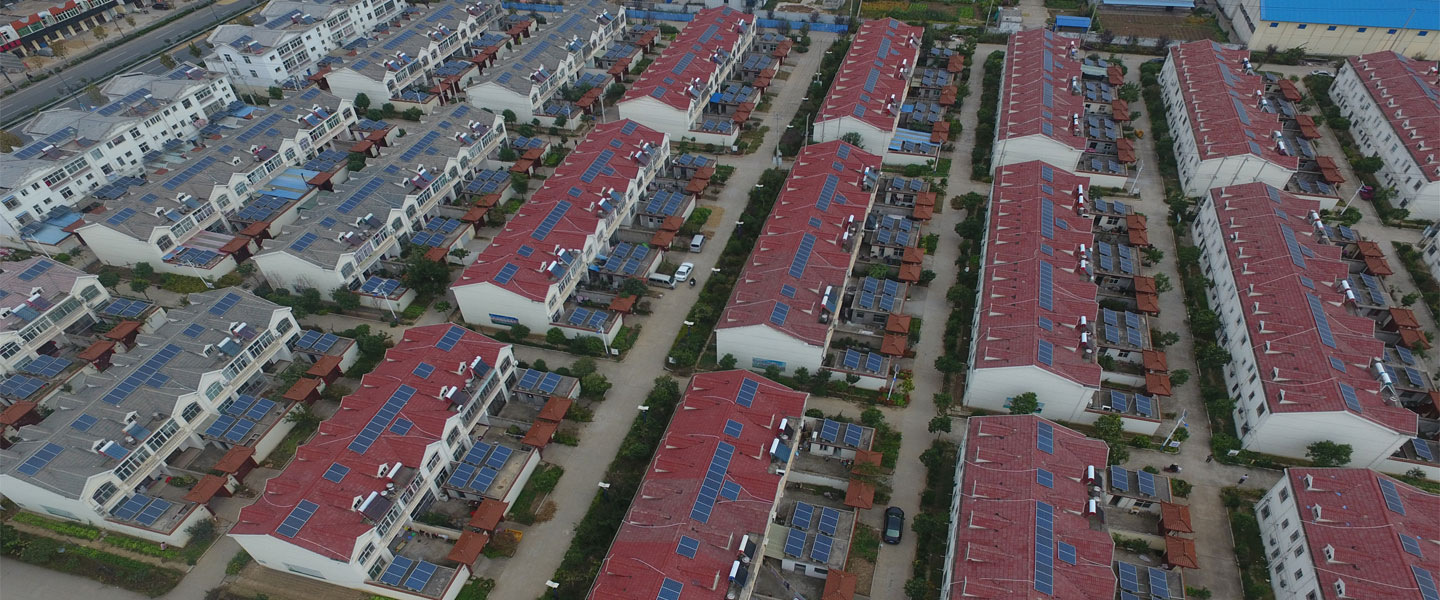 Lianyungang Photovoltaic Town
Jiangsu, China
Commercial
Located in the Qingnan Community, Qinghu Town, Donghai County, Lianyungang, this new village installation was completed in early 2014 providing Trina enabled power to 129 families in the community. With a total installed capacity of 381KW, a large part of the self-generated power (80%) is used by the village community and the remaining power is transferred to the grid.. This project marked the start of family-distributed photovoltaic power generation in China. It is the first rural community village with photovoltaic power generation on closely-adjoining roofs.
Want to find out how Trina Solar can help you?
Get in touch with us today and start shaping your solar future.
Contact Us