Trina Solar: Converting the world to clean energy
2018.07.19
Trina Solar continues to successfully develop its business globally thanks to its advanced technologies and differentiated PV products.The company is a top performer in markets, such as Asia Pacific, the Middle East, Latin America and Europe.
Following is a briefing that lists selected new projects in 2018:
Trina Solar has won two large projects totaling 500MW. These are China 'top runner' PV power plant projects.
In February, Trina Solar announced it will be providing 120MW module capacity for the Noor Tafilalet project.
The Noor Tafilalet project will have 120 MW of installed power comprising of three 40 MW power plants. Morocco's Office National de l'Electricité et de l'Eau Potable (Moroccan electricity and water utility company - ONEE) owns the project which is due to be completed by September.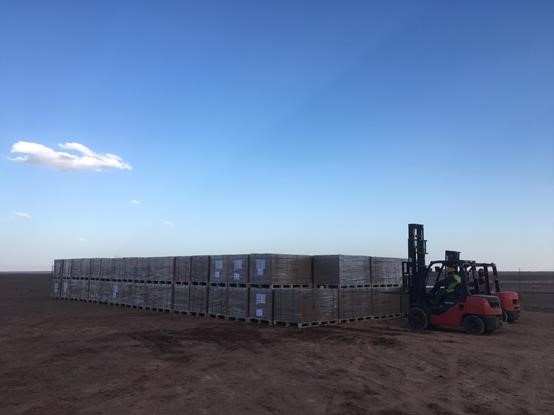 Trina Solar has completed a project that involved providing 4.4 MW of module capacity for a power plant at the foot of Mount Fuji. BCPG Japan owns the project which is on shared land used for both farming and solar power generation.
This project uses Trina Solar's half-cut-cell modules, a top performer in conditions of low light and limited space.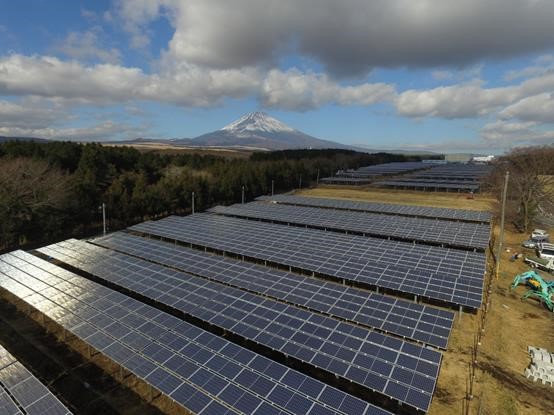 In June, the first 10 kW Trinahome project for India arrived in Tirupur city in Tamil Nadu state. Trinahome is well accepted in the China market and is now starting to make inroads into India. Trina Solar has been providing Trinahome installation training to installers in India. So far about 100 Indian installers have received training thanks to Trina Solar.
In July, Trina Solar announced it will be providing 41.6 MW module capacity for the country's Nonogasta Solar Park. It is in northern Argentina, one of the country's best areas for power generation. The project will provide enough power to supply 20,000 households per year, as well as prevent about 50,000 tons of CO2 per annum and replace the use of fuels equivalent to 185,000 barrels of oil per year.
In July, Trina Solar announced it will provide 258 MW of module capacity to the Trung Nam solar power project in Ninh Thuan province. This will be Vietnam's largest private sector solar project. It will also be the first project in Vietnam that combines wind and solar energy.
This project will utilize Trina Solar's monocrystalline modules which combine high efficiency bifacial cells with a dual-glass construction to significantly reduce levelized cost of electricity (LCOE).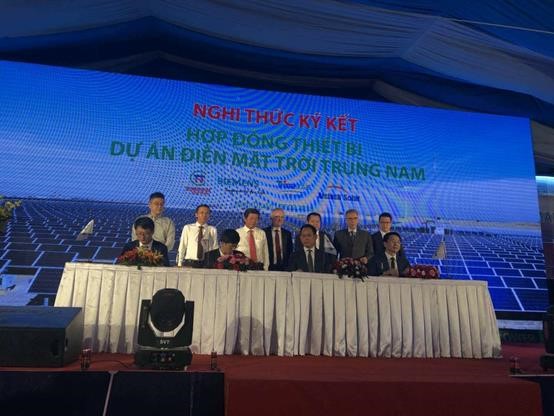 As the world's leading provider of total solar energy solutions, Trina Solar has been heavily committed to the global PV market since 1997. With its high quality products, the company continues to contribute to the popularization of clean energy worldwide. Taking a step further, Trina Solar has also launched its value-added integrated solution TrinaPro, to accelerate its strategic transformation from a leading PV product supplier to a global smart PV solution provider.