Trina Solar delivers Vertex 670W Modules in Germany
2022.02.13
Strongest 210mm modules to date well received by customers
Trina Solar has delivered its ultra-high power Vertex 670W module series to customer Schoenergie in Germany. Mass production of this latest and strongest 210mm module is already in full swing. The Vertex 670W module is designed to minimize LCOE in utility-scale projects and enjoys a highly favorable reception in the European marketplace.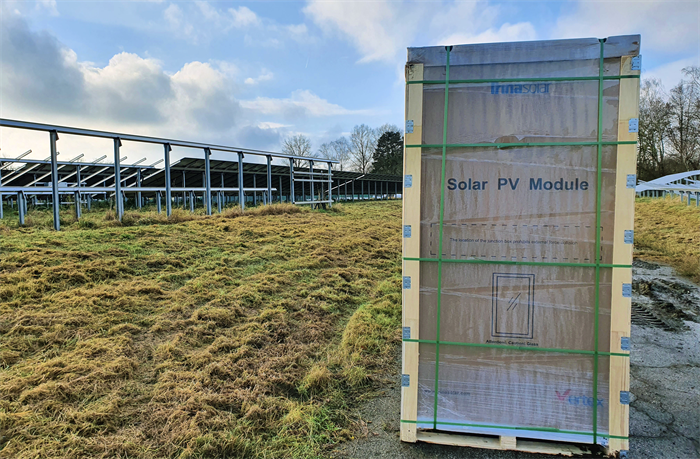 The 670W series features all Vertex signature technologies such as 210mm multi-busbar cells, non-destructive cell cutting and high-density interconnection. Its innovative low-voltage design boosts the power per string by up to 34%, and according to a recently published Fraunhofer ISE study it can reduce CAPEX by 7% compared to previous module generations of around 455W output power. The Vertex 670's ultra-high performance potential comes fully into play when this large power footprint module is combined with single-axis tracking systems, especially in its bifacial dual-glass version.
Based on vertical packaging, Trina Solar's integrated delivery solution for 600W+ modules maximizes container space utilisation, reducing logistics costs and cutting sea freight carbon footprint by up to 8%. Installation costs can decrease by 5-7%, creating more room for reduction of levelized cost of electricity (LCOE) and CAPEX. The vertical packing method has passed the International Safe Transit Association (ISTA) 3E international packaging test as well as unloading and handling in-house tests in worldwide logistics centers of Trina Solar.
EPC and project developer Schoenergie GmbH received a delivery of the DEG21C.20 dual-glass Vertex product in Germany. Volker Schöller, Managing Director of Schoenergie, commented: "Having the new large-format modules is a great opportunity for our company. We unloaded the first shipment straightaway and mounted the modules on a test site, enabling our installation teams to get familiar with the new packaging and product specs hands-on. The installation process has gone well and in line with our expectations."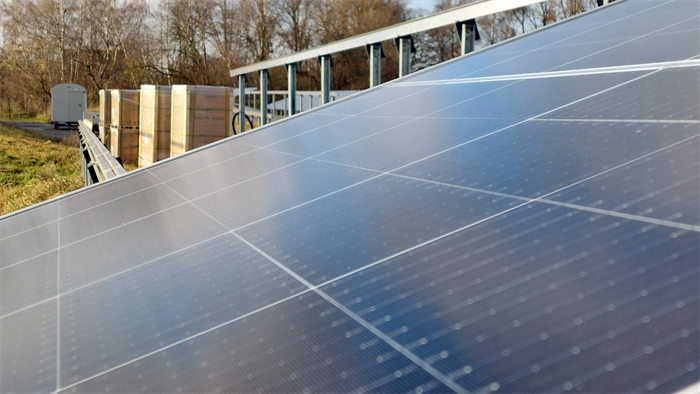 Gonzalo de la Viña, Head of European Module Business at Trina Solar, said: "We are happy and proud that our highest-power Vertex module to date has been well received by customers in the region. As industry leaders it is our continued responsibility to create innovative products and solutions to satisfy our customers' requirements, while contributing to the continent's decarbonization by providing future-proof power for Europe."