20/05/20
Business of Solar
Vietnam is one of the fastest growing solar energy markets in the world and a country where Trina Solar has a very strong presence.
We have been involved in several high-profile utility-scale projects there including the Cam Hoa Solar Farm.
This project is indicative of Vietnam's broader push to embrace solar energy so it can reduce its dependence on imported fossil fuels as well as improve the environment.
Vietnam is still largely an agriculture-based economy, but it has huge demand for electricity. Households need access to electricity to improve living standards. The nation also has huge demand for electricity because it is developing its manufacturing and other high-tech industries.
The country has built some coal-fired power stations, but much of the coal needs to be imported and this fossil fuel is controversial as pressing global trends of moving to green renewable energy has been raging on. Locals living near the coal-fired power stations have complained about air pollution and CO2 emissions.
Solar is a clean and renewable resource that can meet the country's energy needs and help reduce Vietnam's dependence on imported fossil fuels. This explains why Vietnam has been turning to solar energy as a solution.
The Cam Hoa Solar Farm that Trina Solar worked on, is significant because it is the first solar farm in north-central Vietnam's Ha Tinh province.
It is also a fairly large solar farm – 50.1MW comprising of 152,670 of Trina Solar's Tallmax TSM-PE14A modules. These 325W-330W modules, each comprising of 72 multi-crystalline cells is one of Trina proven module workhorse with good power generation and quality.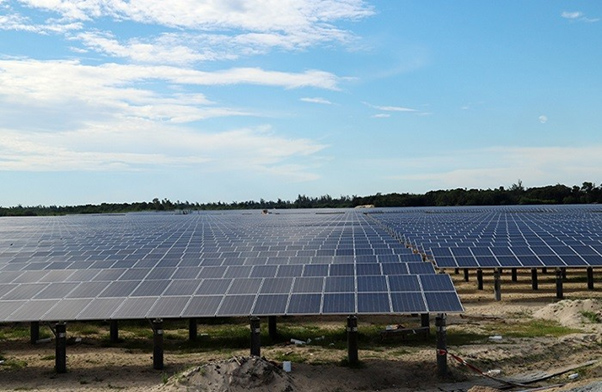 PHOTO: 50.1MW Cam Hoa Solar Farm, Ha Tinh Province, Vietnam
The other reasons why the solar farm developer chose our modules, is because of the modules' proven field performance and the high bankability ratings that Trina Solar products enjoy.
The Cam Hoa solar plant has been performing well and as expected. Due to the success of the Cam Hoa solar plant, the province plans to develop more solar farms.
Smart Energy Solutions
delivered straight to your inbox