The solar tracker is a systematic structure involving engineering, structure, wind tunnel, communication, algorithm, service management, etc. Each part is interdisciplinary, systematic, and independent at the same time.
TrinaTracker, a business unit of Trina Solar, is a global solar tracker technology leader focused on providing "state-of-the-art" design solutions tailor-made to any terrain characteristics and weather conditions. TrinaTracker is entirely focused on quality and innovation to provide its clients with high-technology solutions that achieve the highest energy yield and lowest BOC costs and LCOE.
As TrinaTracker has become the increasingly popular choice among customers in global solar tracker market, there are 7 commonly asked questions you may like to know.
1. Is the internal rate of return (IRR) for trackers better than fixed tilt?
Trackers generally have a 10-25% higher rate of return than fixed tilt under equal circumstances. IRR is related to the energy yield, also local electricity prices and needs to be analyzed on a project-by-project basis.
TrinaTracker's expert team can perform this analysis for you. Get in touch with TrinaTracker to get started.
2. How long has TrinaTracker been around?
TrinaTracker started with Trina Solar's acquisition of Nclave, a Spanish company founded back in 1961 as one of the earliest photovoltaic (PV) tracker research, development, and manufacturing companies in the world. Nclave was also ranked among the top 10 tracker manufacturers in global shipments.
In 2020, Nclave was fully acquired and rebranded as TrinaTracker. The merger of Nclave's technical expertise and Trina Solar's high bankability resulted in the unsurpassed bankability of Trina Solar's combined PV and tracker solution because the balance sheet of Trina Solar dwarfs those of other tracker-only enterprises.
3. What are the bankability certificates of TrinaTracker?
TrinaTracker has been recognized twice in independent third-party authority DNV's technical validation reports. DNV comprehensively assessed all aspects of the TrinaTracker business, as well as various reports of TrinaTracker throughout the product life cycle. The results validated the technical advancement, high reliability and significant system value of TrinaTracker, thus further consolidating the financing value of TrinaTracker in the global market.
TrinaTracker is also backed by its parent company Trina Solar. Trina Solar has been rated as a brand with 100% bankability for seven consecutive years by Bloomberg New Energy Finance (BloombergNEF). It is the only solar module manufacturer to hit this milestone.
4. What are TrinaTracker's core products?
TrinaTracker develops high-tech, intelligent, and tailor-made tracker solutions as well as fixed tilt MMS that, when implemented with the support of our services, create strong synergies that maximize energy production and reduce energy costs. Our core products include:
State-of-the-art tracker and fixed tilt designs
Vanguard 1P, a single-axis one-in-portrait tracker designed for desert, gobi, flat terrain, and high-wind conditions.
Vanguard 2P, a single-axis, multidrive, two-in-portrait tracker designed for hard soils
Agile 1P, a dual-row one-in-portrait tracker designed for mountainous, irregular terrain projects.
Fixed Origin, also known as FixOrigin, is the ground fixed-tilt system that TrinaTracker includes in its portfolio to provide a cost-effective solution to cover different terrain characteristics, space availability and challenging wind speeds.
Artificial intelligence solutions
Together, the state-of-the-art tracker designs, artificial intelligence solutions, tracker control unit (TCU) and network control unit (NCU) form TrinaTracker smart solutions. TrinaTracker smart solutions are flexibly compatible with plant-level SCADA, inverters, and other equipment, and create an integrated solution for the photovoltaic (PV) tracking system.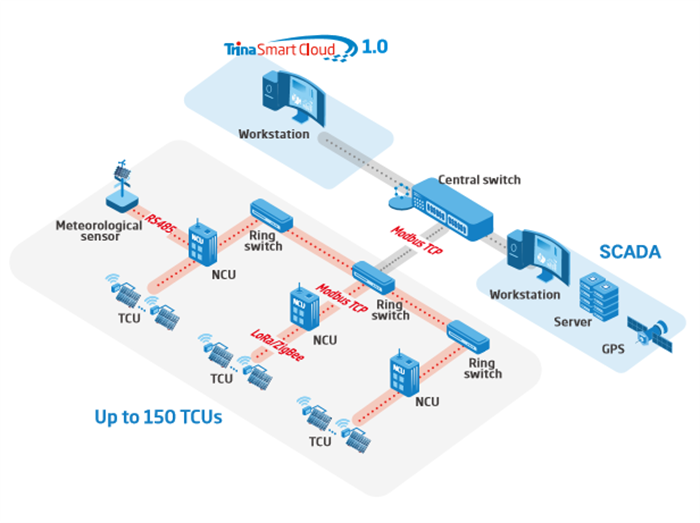 Interactions between each component of TrinaTracker smart solutions
5. What are the technical and sales services provided by TrinaTracker, and what are your distinctive capabilities?
TrinaTracker's ecosystem includes a wide range of services (R+D+I, Engineering, Pre-Sales, Sales, Operations, Supply Chain, Fulfilment, Quality, Logistics, and After-Sales), to support the individualized implementation of our solutions on each project. Combined, they help to achieve the highest efficiency and a superb customer experience.
Our strong technical team provides consistent services and quality based on Trina Solar's platform. The research and development teams are based in China and Spain, while teams for pre-sales, in-sales and delivery are located across different regions, including Europe, Latin America, Asia Pacific, the Middle East and Africa. The after-sales team responds around the clock and has established a comprehensive SCP after-sales service system.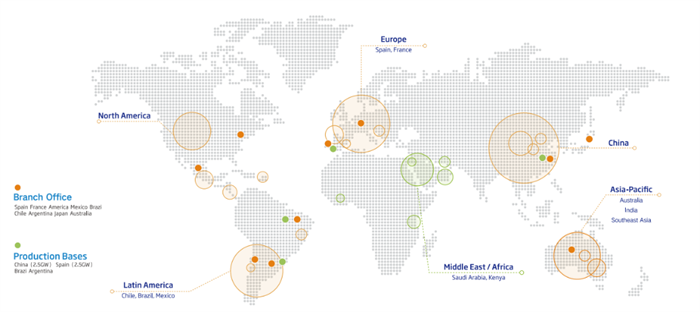 Map of TrinaTracker's offices, branches, and production centers around the world
Meanwhile, our strong research, development and innovation capabilities have resulted in more than 70 registered patents. One such patent is Trina Clamp, designed to reduce costs and installation time.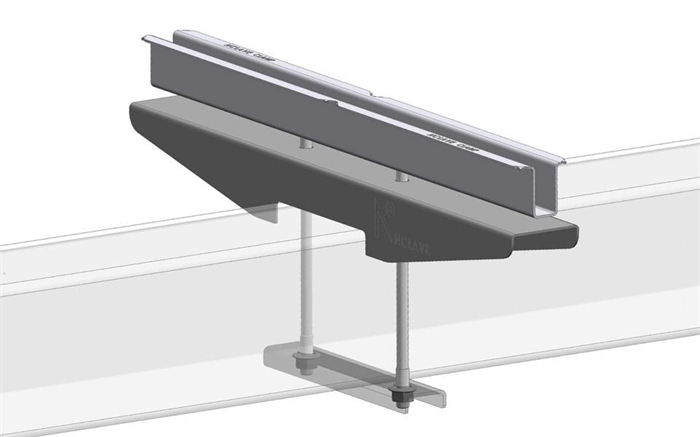 TrinaTracker's patented Trina Clamp
TrinaTracker also has another patented component: The patented spherical bearing. This patented spherical bearing improves terrain adaptability with three-dimensional articulation, which reduces the load of the drive system and motor and thus minimizes structural deformations.
TrinaTracker's patented spherical bearing has proven reliable over more than ten years and accounts for more than 6 GW of assembly.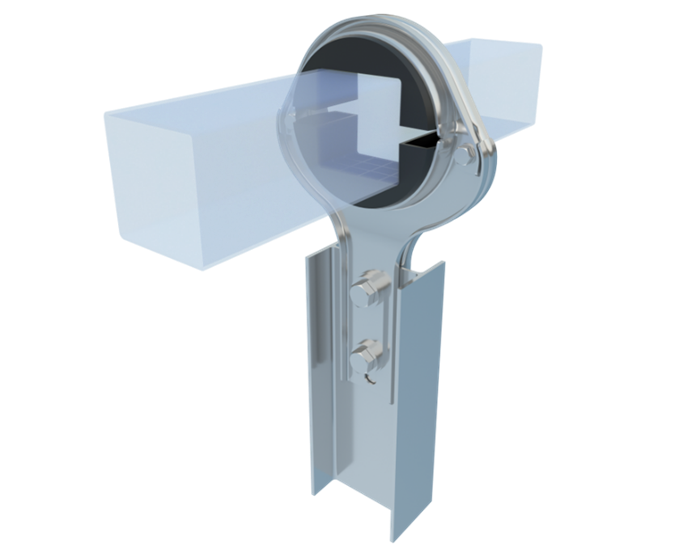 TrinaTracker's patented spherical bearing
6. Where are the main markets for TrinaTracker?
TrinaTracker's main markets are China, Latin America and Europe. Outside of these markets, we have also delivered our trackers to multiple projects in other regions, including the Asia Pacific, Middle East and North America, with a cumulative installation capacity of 8 GW – all of which are solar trackers.
7. How reliable is TrinaTracker?
TrinaTracker provides high reliable products and services. TrinaTracker consistently upgrades its solutions and verifies their reliability through rigorous testing. In 2021, TrinaTracker ratified the stability of its trackers in extreme weather conditions by performing wind tunnel tests in collaboration with the leading wind engineering consultancy firms CPP and RWDI.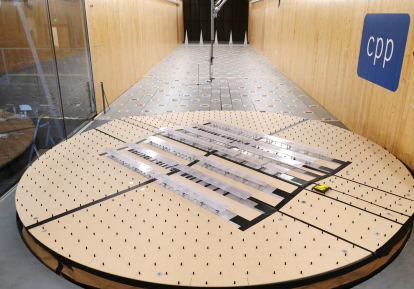 Wind tunnel testing at wind engineering consultancy firm CPP
More recently, RINA Tech Renewables, a reputable inspection, certification and consulting multinational organization, validated TrinaTracker's one-in-portrait tracker systems for compliance with the Australian Building Codes and Standards for deployment in Wind Region C, where wind speeds are classified as cyclonic and can go as high as 248 km/h.
TrinaTracker also verifies its trackers' performance with authoritative third-party organizations to ensure high reliability. For instance, our trackers have also been certified by Underwriters Laboratory (UL), an entity approved by the federal Occupational Safety and Health Administration in the United States, Certification Entity for Renewable Energies ("CERE"), a Europe-leading independent testing, simulation, certification, and inspection body, and more. These certifications underline the industry's high regard for TrinaTracker's excellent technology, durable performance, and highly reliable product quality.
Together, these efforts ensure lower risk for customers.
Have any other questions about TrinaTracker? Get in touch with the TrinaTracker team today.
Smart Energy Solutions
delivered straight to your inbox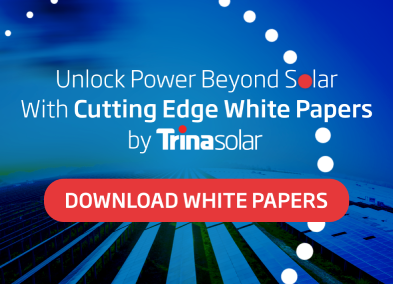 Visit us at the following events in 2023