TrinaPro, the all-in-one smart solar solution, delivers higher power gains and lower LCOE through its innovative bundling of modules, inverter, and tracking systems.
Mounting options: Groundmounts with efficiency-boosting solar tracking systems
TrinaPro provides reliable ground-mounting options that can be enhanced with the addition of a single-axis solar panel tracker. Our trackers enable attached solar infrastructure that adjusts to the sun's east-to-west movement, providing efficiency gains of up to 30 percent by reducing power loss as the angle of incidence changes.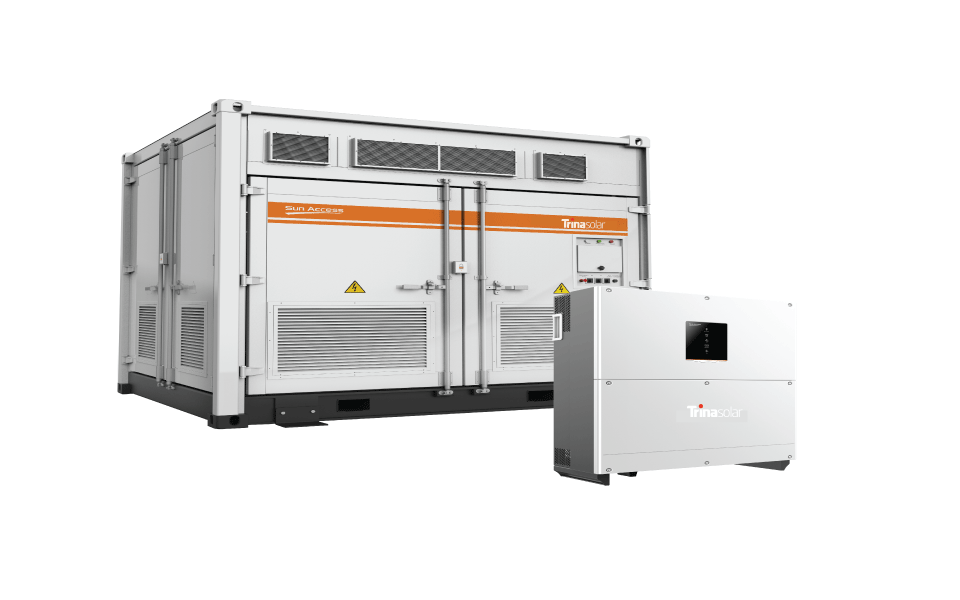 Inverter sizes: String and central inverters for many different use cases
Both string and central inverters are available for use with utility projects within TrinaPro. Trina offers a 125 kilowatt string inverter and a 2.5 megawatt central inverter, with or without a transformer. Between them, these options cover a wide range of project requirements.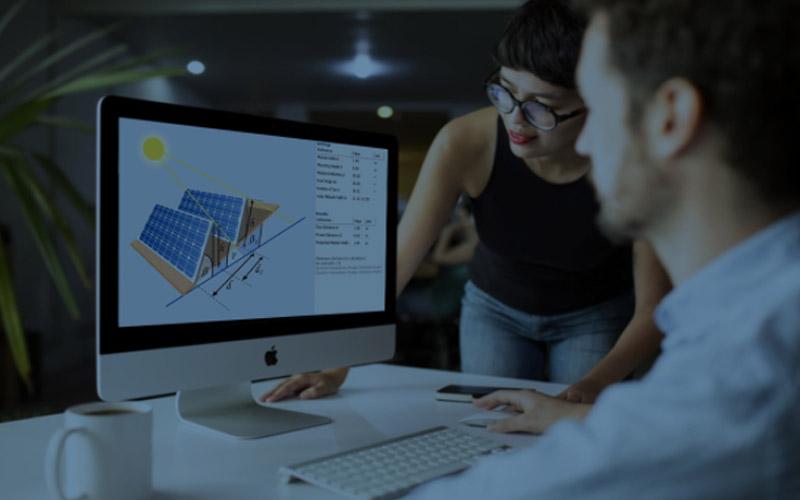 Custom Site Design
From sloping hills to solar irradiance, no two plots of land have the same topographies. The expert technicians on the TrinaPro team customize every site layout for optimal design. This could mean using multi-row trackers or dual-row trackers, or incorporating a smart central inverter design. TrinaPro's custom design services ensure maximum value of even the most challenging terrains.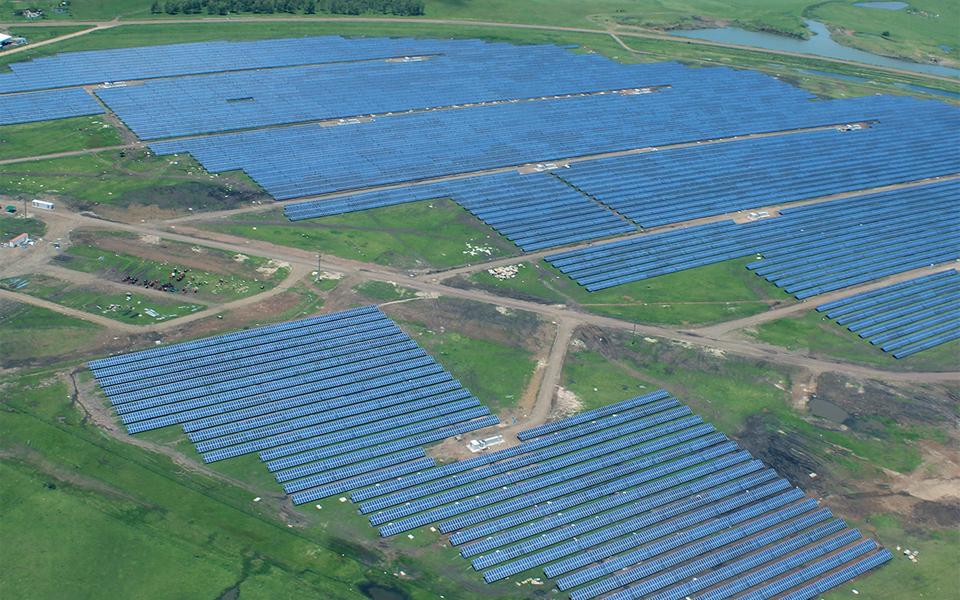 Mitigate Risks
One of the biggest decision factors for utility and C&I solar project development is risk mitigation. This is primarily composed of design risks and component supply chain risks. The team at Trina Solar will work closely with you to ensure that all of the risks are minimized and managed effectively. They will help enable worry-free on-time project installation for you.