Engineered for long-lasting performance.
Photovoltaic projects rely on high quality products that stand the test of time. In our upstream production, we tightly control every step of the manufacturing process, from silicon crystallization to module deployment in the field, ensuring the highest level of quality. We guarantee our products with an industry-leading 25-year lifetime warranty.
In our downstream business processes, Trina Solar follows strict compliance with national regulations and industry standards, including Chinese National Standards GB 50797 "Photovoltaic Power Station Design Specifications," GB 50794 "Photovoltaic Power Plant Construction Specifications," GBT 50866 "Design Code for Photovoltaic Power Station Connection to Power System and GBT 19939 "photovoltaic system Grid technology requirements," and others. With an innovative solar design team, rigorous procurement procedures and experienced construction and operation team, Trina Solar has over 15 years' worth of hands-on expertise in PV project development.
In-house quality tests ensure performance and reliability.
PV company to receive UL's Client Test Data Program Certification
Guaranteed performance warranty
Third-party verified PAN files
Precise control through the whole value chain.
Trina Solar ensures the highest quality standards for our PV products across the entire supply chain. This mitigates risks and increases return on investment. Because of our dedication to delivering high-quality PV products, Bloomberg New Energy Finance (BNEF) named Trina Solar as a top bankable module supplier six times in a row since 2016. Trina Solar is the only module manufacturer to be rated as fully bankable for six consecutive years by 100% of the experts participating in the BNEF survey.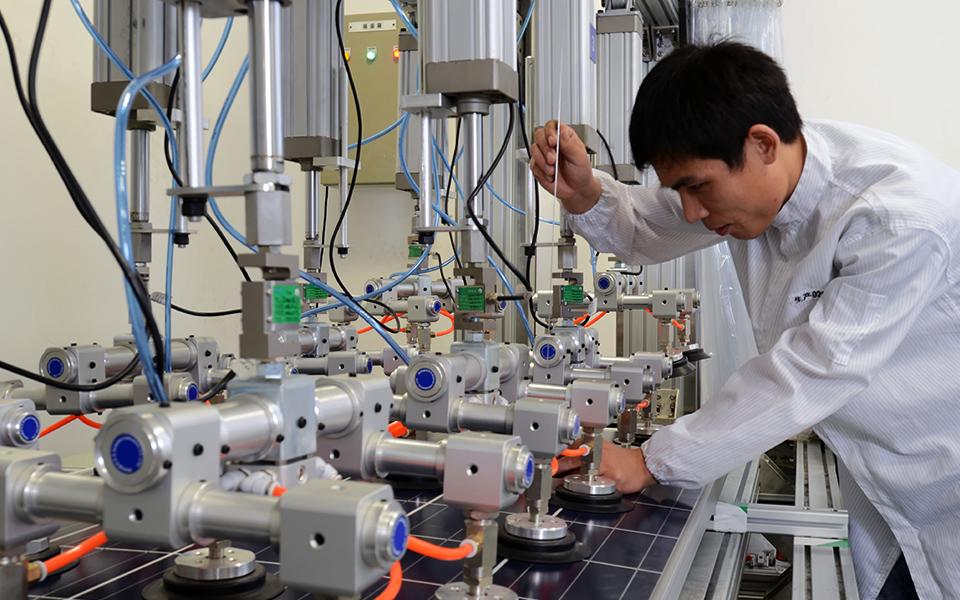 Internal product verification tests are stricter than IEC/UL requirements
With over 200 in-house tests and a state of the art research and development lab, Trina goes beyond requirements to deliver the highest quality product to customers. From one end of the supply chain to the other, customers can trust the quality and reliability of Trina.
Unmatched in third-party recognition.
As part of its commitment to quality and reliability in its own products and across the solar industry, Trina Solar has partnered with third-party testing groups, including TUV Rheinland Group, China General Certification Center, China Quality Certification Center and UL. In 2012, Trina Solar became the first solar PV company to obtain UL's Client Test Data Program certification after undergoing a rigorous inspection and audit process. In 2017, Trina Solar received the first CQC's witnessed Manufacturer's Testing certification in the Solar Industry.
Performance you can count on.
Your solar project is an investment that will span decades, and you need a company that will be there to support its products throughout their life span. At Trina Solar, we offer an industry-leading Limited Manufacturer's Warranty for 25-30 years on a linear degradation schedule.
A platform for customer satisfaction.
Our dedicated Customer Quality Engineering (CQE) department is responsible for handling Customer Feedback & Claims to ensure customer satisfaction. CQE also take care of Factory Audit & Customer Inspections and make sure all customer visits, audits and product inspections can be carried out smoothly.